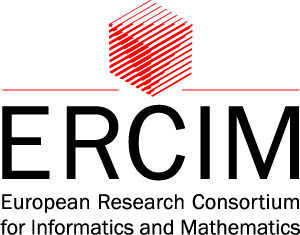 ERCIM workshops on Blockchain Technology
The aim of the ERCIM blockchain working group is to build a community of European researchers exploring the opportunities for computer science research in the area of blockchain technology. The group was established in the follow-up of the ERCIM workshop on Blockchain Technology in May 2017 in Paris and the special theme of ERCIM News 110 "Blockchain Engineering" in July 2017.
The purpose of the ERCIM workshops is to look at what the general excitement about blockchain technologies means for computer science research and to identify the major research challenges in this area. The aim is to establish Blockchain Engineering as a new field of computer science research.
Goals include:
Solidifying and incubating the fledgling community of Blockchain technology research
Fostering an "interdisciplinary" exchange between researchers specialised in the various CS research fields covered by blockchain technology
Establishing a roadmap documenting ongoing research and open research questions in the rapidly moving field of blockchain technology
Developing, analysing and evaluating Blockchain applications, networks and infrastructures.
Authors with most documents
---
Collections in this Community